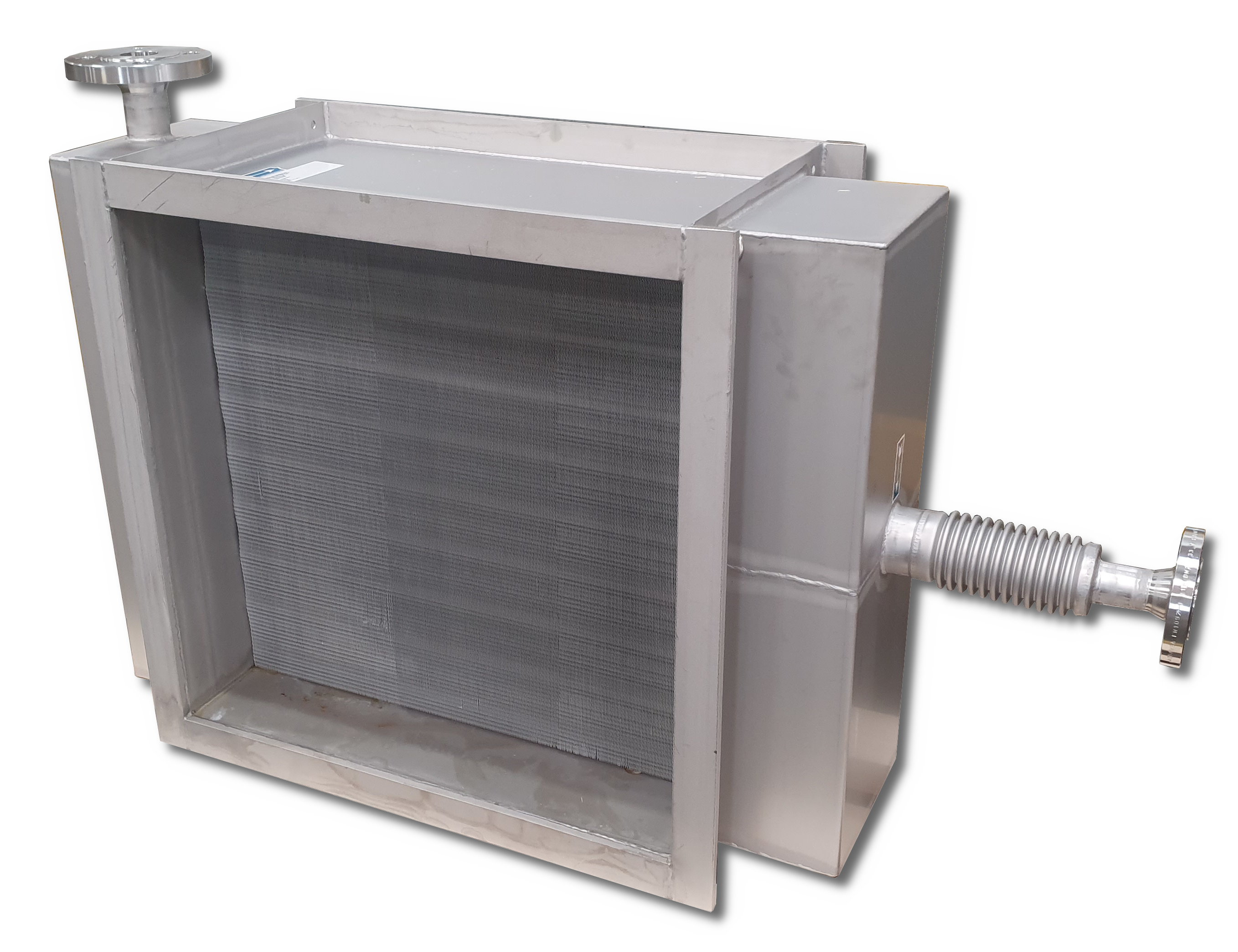 EVAPCO supply steam coils for duct mounted systems, air handling units and industrial process heating systems.
Steam coils can be supplied in both Horizontally or vertically mounted products fitted with fans, or as alternative configurations where the client demands special 
Vertical tube, inclined horizontal tubes, Transfer header. EVAPCO's CoilCalc Selection program is where your custom selection begins.
CoilCalc allows the designer to input the system values and then customize the unit for specific conditions. Material selections, Fin Configuration, Fin spacing, Numbers of Fans and many other unit characteristics can be pre-defined when making a selections
 
Product groups
Downloads