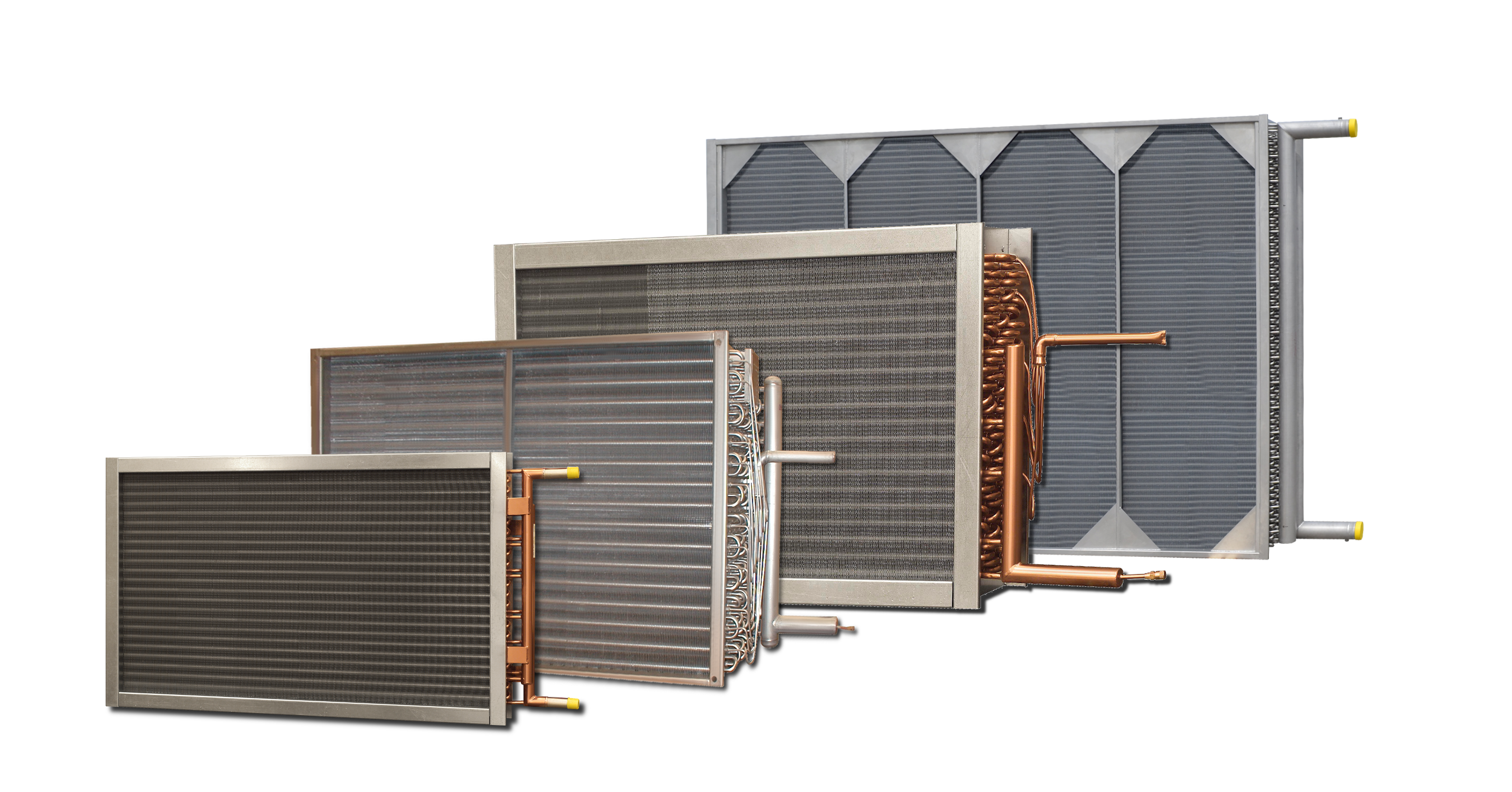 EVAPCO Europe offers heating and cooling solutions for standardized or customer-specific ventilation systems, industrial systems and processes. Our heat exchangers are produced in all shapes and sizes, depending on the application and the customer's wishes, needs and requirements.
A wide range of ​​applications
Due to the range of applications, the refrigerant and heat exchanger geometry can extend over a wide range of material combinations and configurations.
In order to meet the customer's wishes and needs, we use the calculation program CoilCalc, which has been developed by EVAPCO Europe on the basis of more than 30 years of experience. CoilCalc gives the customer, sales and design engineer full flexibility to manufacture the perfect product. You can read more about EVAPCO Europe's large material selection in our Heat Exchanger Brochure.
Special materials for special requirements
Industrial processes or harsh environments require a special material selection as well as welding and manufacturing process, to achieve the required quality requirements. Rough environmental conditions can result in standardized heat exchangers of similar standard materials not being able to meet or meet project requirements.
EVAPCO Europe understands the importance of meeting the special requirements. on our large selection of materials, which makes it possible to achieve the most efficient heat or cooling transfer.
Material examples:
Galvanized steel (Z-275) - Standard frame material for most applications.
Alu Zinc (AlZn) - Frame material that offers more protection than Galvanized steel.
Copper (Cu) - Standard commercial and light industrial applications.
Aluminum (Al) - Suitable for special applications such as environments with the ionized water.
Aluminum Magnesium (AlMg3) - Used as a fin material for e.g. coastal environments.
Stainless Steel (AISI 304) - Ideal for corrosive environments and industrial applications.
Stainless Steel (AISI316) - Used especially in harsh environments and the food industry.
Titanium (Ti) - Suitable for use with e.g. Offshore.
Our customers can always help to tailor their exchangers to suit the environment, the project, the process and meet the requirements. You are always welcome to contact our sales engineers, who are ready to advise you on the optimal solution for your next project.
"Only the customer's imagination sets the limit"

Downloads